This Nogales treasure not only makes some of the best western-style boots in the world, but continues to exemplify the values of legendary American Paul Bond, who ran the company until his death in 2012 at the age of 96.
Paul Bond led a fascinating life. At the age of 14 he apprenticed to a bootmaker and soon after that was breaking horses for the U.S. Cavalry. In his 20's he started in the rodeo circuit and became a champion trick rider and bareback rider.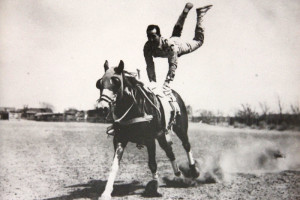 Bond established his boot company in Tucson in 1946 and in 1955 moved the company to a location on Morley Avenue, just steps from the border in downtown Nogales. His clientele included friends like Gene Autry, John Wayne and Rex Allen.
The company was moved to its current Nogales location at "The Barn" in 1979, where it continues to make one-of-a-kind custom boots that attract celebrities and other aficionados of fine western footwear.
A visit to The Barn is a visit to the Old West, where uncompromising quality and craftsmanship are still integral to the traditional methods of creating the hand-made boots. The Barn is also a museum, with an abundance of photos and other mementos that chronicle the history of the company and the man.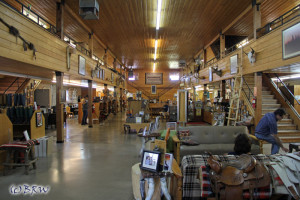 The process of making a custom pair of Paul Bond boots is hands-on and extensive. Various measurements of the customer's feet are followed by decisions about every aspect of the boots, from materials to toe style and stitching. The boots are then hand made by artisans, a process that takes up to three months.
Paul Bond boots are treasured by their owners, which include a number of famous actors, musicians and other entertainers. And this Nogales landmark is a remarkable place that continues to exemplify a fascinating part of Arizona history.
Visit the Paul Bond Boots website